The path to enlightenment
The way to Shiva knowledge
DISCOVER AN ANCIENT LIFESTYLE THAT INHERIT THE WISDOM TO MASTER YOUR LIFE.
The vision of the Styleoga® Ashram is to spread the knowledge of an over 2000 year old tradition in its pure form.
It is not about religion, fitness or any other kind of western way to look at yoga, it is about YOU!
 We as believe that everything starts with us. To embody permanent change there is only one person that has to transform and that person is YOU!
We want to show you how to reach your inner knowledge, your inner potential, and start shining in your life.
"You've gotta dance like there's nobody watching,
Love like you'll never be hurt,
Sing like there's nobody listening,
And live like it's heaven on earth."
what are the ashram teachings that help us become better versions of ourselves?
There are six areas from which the teachings of Styleoga® ashram are derived. They will help you become the person you want and need to be in this world and for the people you love.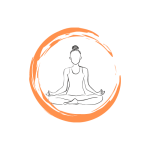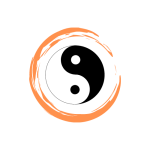 if you feel stuck, if you feel depressed, if you feel that you are trying but nothing is changing,
if you feel not comfortable in any field of your life
if you really want to improve yourself and finally reach your goals
The journey begins
The things you already know have brought you to where you are now. But to go further and reach new heights it is essential to continuously explore and rediscover yourself. The way to Adiyog presented in this program inherits the knowledge and ancient wisdom that will support and help you to climb your personal mountain.
Curriculum
WHAT HAPPENS AFTER FINISHING THE FIRST YEAR?
After the first year you will have everything that we the Styleoga® ashram think is essential and you need to build your life with a good foundation. Enjoy life time access to all materials in this course and updates. Mastering yourself, by working on your body, mind and emotions is an ongoing process.
If you want to continue this journey with us we have many opportunities and future projects online and offline that you can participate in.
What you'll discover on your journey to AdiYog
With the provided resources and informations you will learn to see and observe yourself from another perspective. Build confidence in yourself and rediscover the knowledge from an over 3000 year of ancient tradition that will unlock your potential to manifest the relationships, the health and the happiness that you are longing for.
Discover the teachers
Dr. Antonia Califano
P.h.d in Nutritional sciences and dietetics, naturopath, nutritional consultant and life coach. After years of fitness aerobics and various sports at the tender age of 19, she becomes the assistant of the European Body building champion Torrente, at 24 Antonia graduates in foreign Languages (American and Japanese) and begins her journey around the world
She holds over 3000 certified hours of personal training in yoga:
E-RTY  WORLD YOGA ALLIANCE
NATIONAL TEACHER TRAINER (AICS)
E-RYT 500 YOGA ALLIANCE USA
SHAOLIN DISCIPLe
PROFESSOR AT SELINUS UNIVERSITY…read more
Mr Lui Gi Saurabh Xuereb
Co-founder of the Styleoga® brand and YOGABONDATM coach he is followed by clients on an inter-continental level.
NATIONAL TEACHER TRAINER (AICS)
MEDITATION TEACHER YOGA ALLIANCE USA
YMT400 WORLD YOGA ALLIANCE
MASTER in HYPNOTHERAPY
What they say about us